Dreamforce 2019

In 2019 I was asked to jump in and help the Analytics and Einstein Teams create their BSO (big shiny object) for Dreamforce. Each zone is themed to align with an aspect of nature. We were given "waterfalls" so we came up with Analytics Falls.
The main attraction was a large interactive screen that could respond to a user's gestures to reveal facts about pollution in the ocean tied to statistics from the Benioff Ocean Initiative. The interactive attraction was so successful that Marc Benioff asked that it be used as Salesforce's onsite activation at the World Economic Forum in Davos, January 2020.
Meanwhile at Einstein Peak we created a simulated gondola ride that would take you on a journey explaining how Einstien artificial intelligence could help your business. You'd enter Einstein's 360 Express, choose an industry and one of four videos would play, simulating a a gondola ride to the top of a peak. Using three LCD screens, the rider would give the rider a 360-view, as if the gondola were actually moving.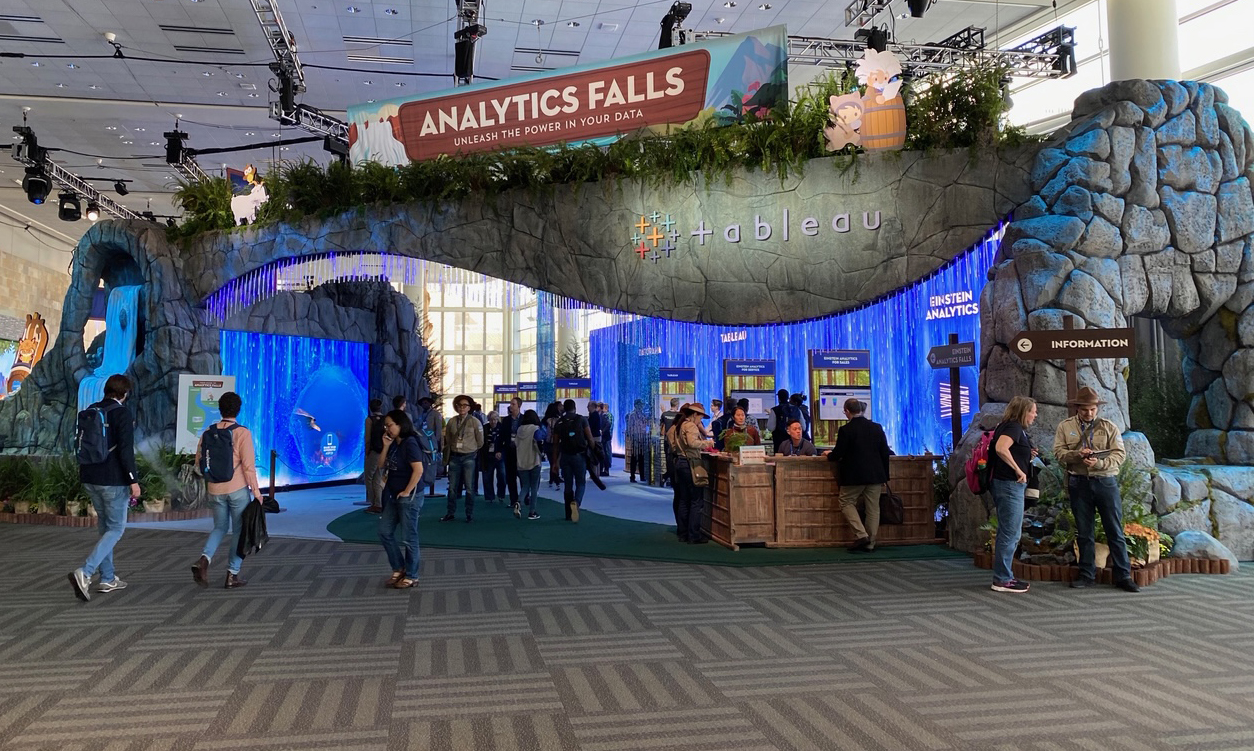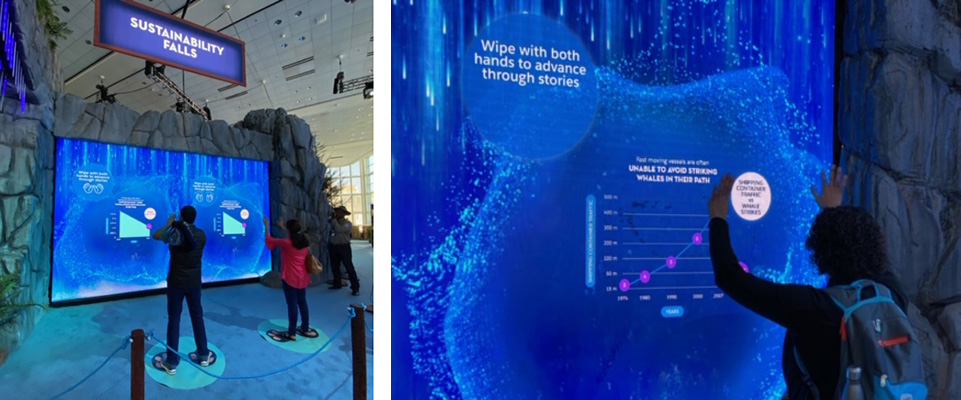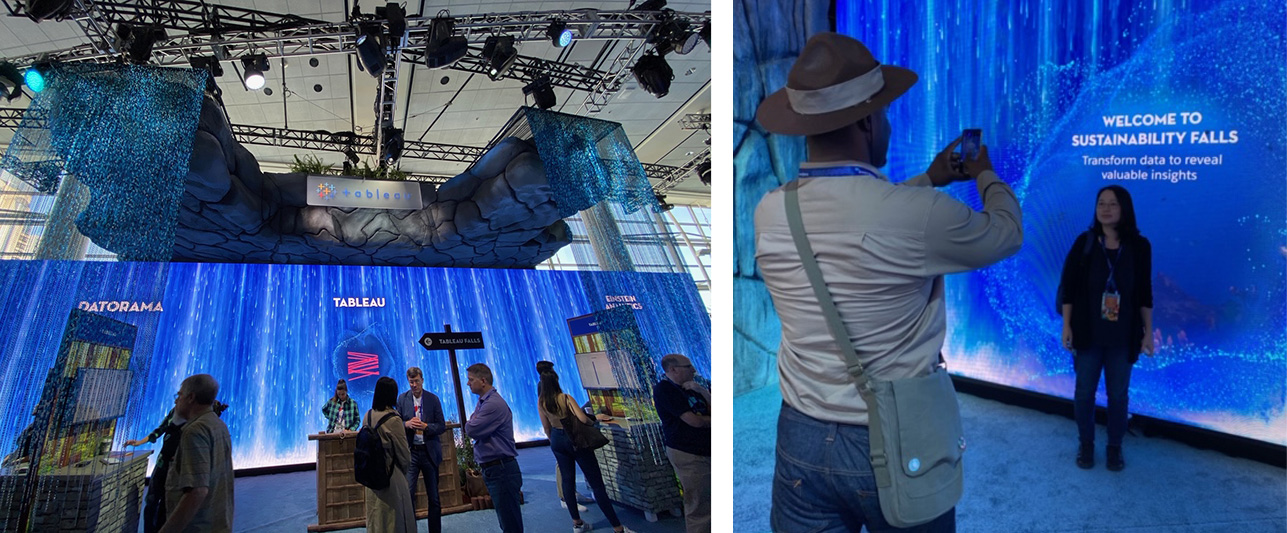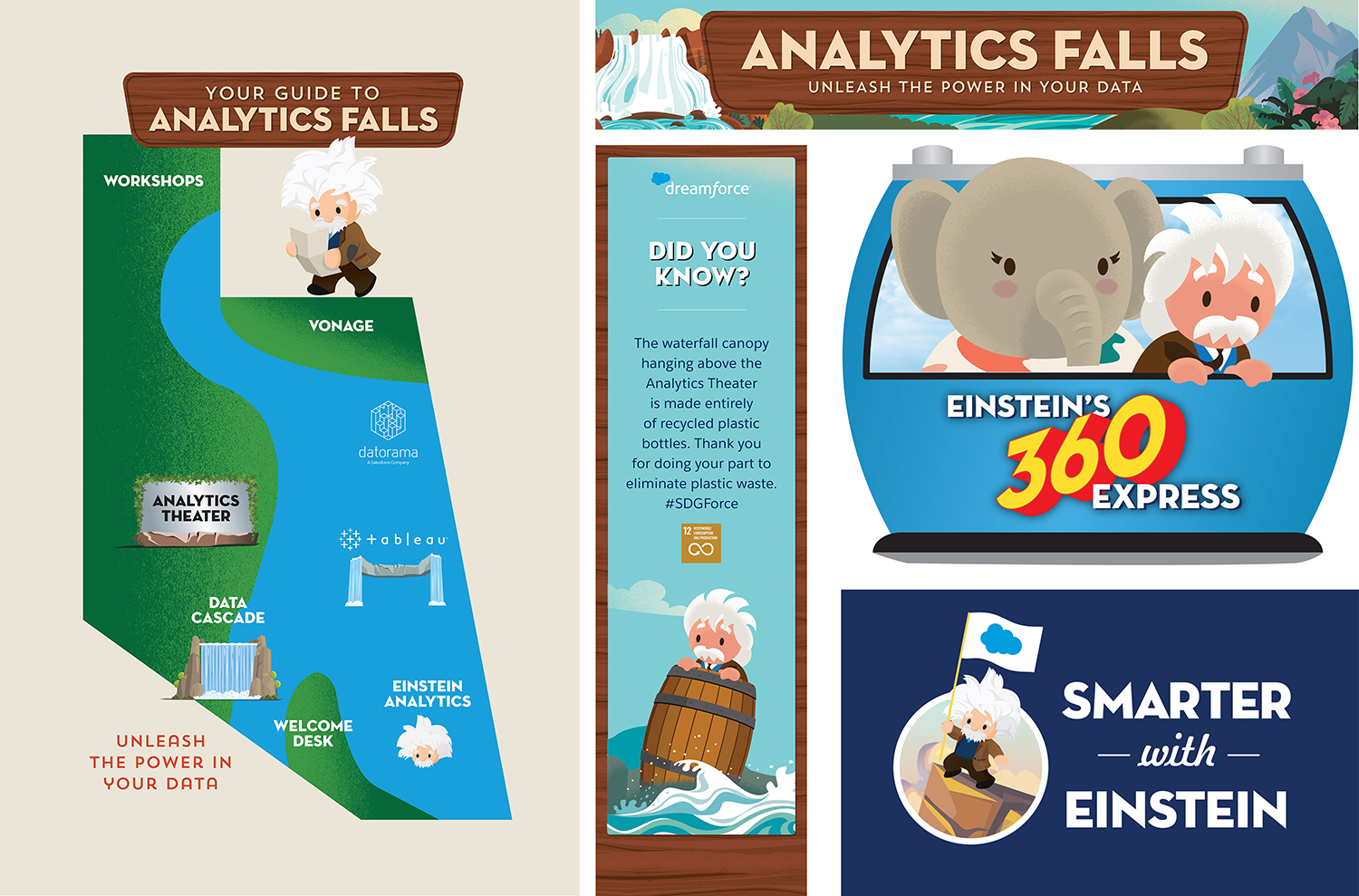 ---
Dreamforce 2018

Some unproduced posters featuring AppExchange's mascot Appy. Designed as swag for Dreamforce 2018. The idea was to visit different zones to collect all six posters.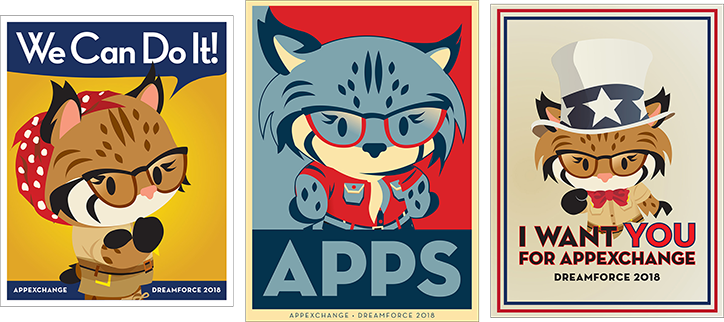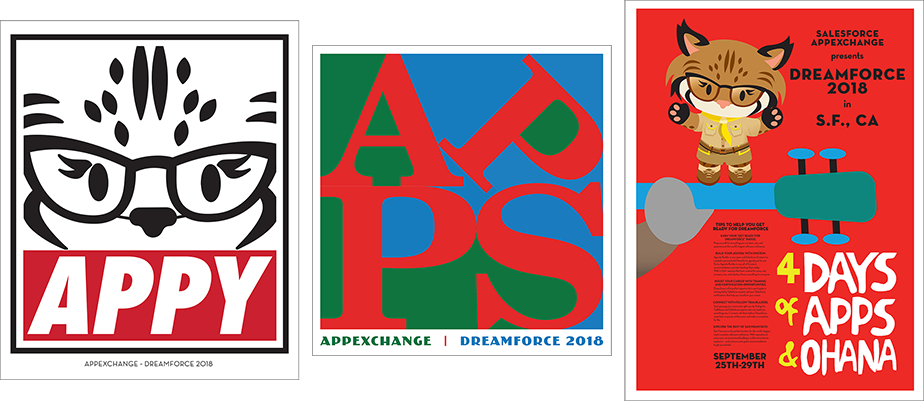 ---
Dreamforce 2017
Unproduced t-shirt swag. To celebrate rock star admins, we'd give them rock star shirts. Each industry is represented by some very familiar band logos. There would be a different shirt for each industry distributed throughout the Dreamforce zones.