Scion Release Series
Scion was looking to broaden their target and bring more awareness to their limited edition Release Series line as well as strengthen overall brand awareness. They turned to a God to accomplish their goal. Zeus - the God of Awesome - comes down from Mount Olympus to help create the 2011 Release Series.
Supported by broadcast spots, print, OOH and digital, Zeus explains how he brought his considerable powers to bear on behalf of Scion. The campaign's star became Scion fan's favorite characters.After the initial spot ran, we brought him back for an encore to promote the next two cars in the family.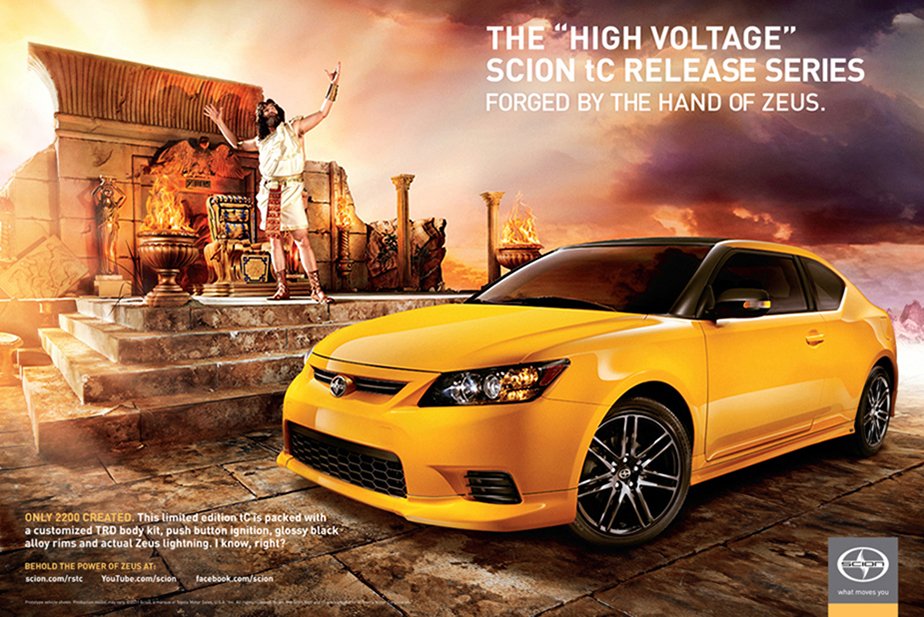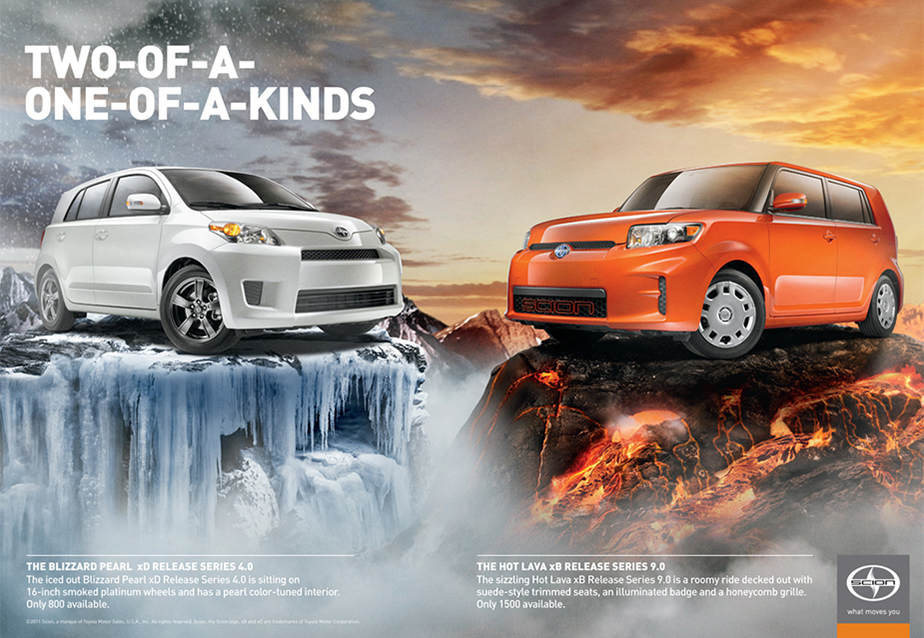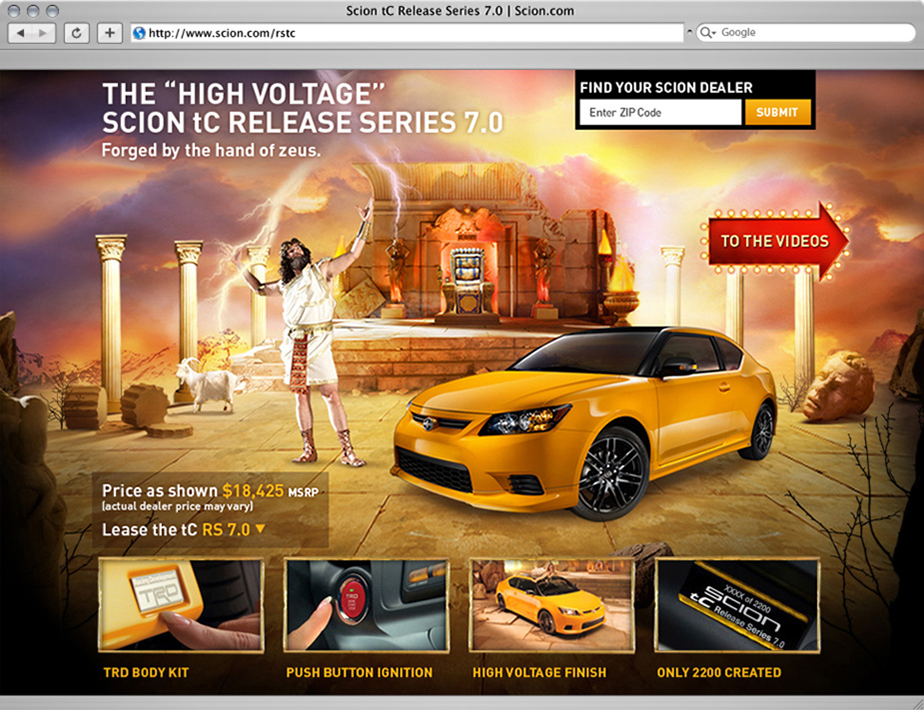 For the standard web banner we tried something not-so-standard. Since the tC Release Series 7.0 was limited to 2200 cars, we asked the consumers to help Zeus build them. Every time you clicked the banner a standard tC was magically transformed to a High Voltage gold tC. Each time you clicked, you got a different message from Zeus. After 2200 clicks, the user was rewarded with, what else, an "autographed" photo of Zeus himself.